iQorians are authors! We are seriously impressed with the amount of smart and talented iQorians we have all over the world, and now, we want you to meet them.
Andrzej Jankowski
Andrzej is part of the iQor DSA team. He has roughly 70 scientific publications and is the co-author of two patent apps in Artificial Intelligence, which are cited in patents of such corporations such as, IBM, Google, Microsoft, Yahoo!, HP, Oracle, Canon, Boeing, and Sony. Currently, his patent apps and scholarly work have 260 citations. His most recent publication is titled, Interactive Granular Computations in Networks and Systems Engineering: A Practical Perspective (Lecture Notes in Networks and Systems) and can be found on Amazon.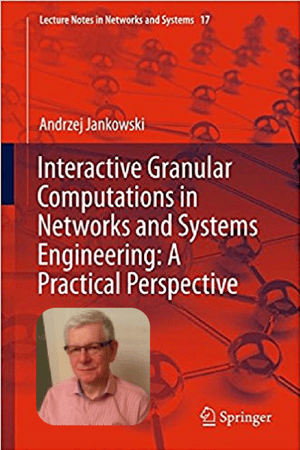 Andrzej lives in Warsaw, Poland with his family. In his free time he enjoys sailing in the Masuria region and hiking in the beautiful region of Beskid Mountains in Southern Poland.
Andrzej, you've been in the AI business before it was even AI. Can you tell us a little bit about your history?
Hah, well, AI was founded as an academic discipline in the middle of the 20th century (that's a whole other story) and it wasn't until many years after that I received my PhD from Warsaw University in Poland. I worked almost 20 years in helping to pioneer research on logical structures and their potential applications in AI. For three years I worked as a visiting professor in the Department of Computer Science at the University of North Carolina in Charlotte. There, I conducted research in the field of AI where, through machine learning, and loved creating programs that were capable of developing game strategies in board games like chess and checkers.
Wait, you created an AI process for winning at chess?
We used knowledge-discovery techniques based on multi-hierarchical searches where evolutionary programming was applied, such as genetic algorithms, neural networks, and Monte Carlo methods. One of the main objectives of the techniques was construction of optimal logical structures for developing game strategies.
You're a Project Manager and Data Scientist for iQor. Can you tell us a little about what you do here?
I work as a Project Manager and Data Scientist at iQor where I'm responsible for all Artificial Intelligence (AI) applications deployed globally for iQor, such as VALDI. I also co-manage iQor's Data Solutions and Analytics department in Warsaw that actively supports all of iQor's priorities, including customer interaction, major clients, automation, and LinQ integration services. I am also a member of the Management Board at iQor Poland.
Can you tell us more about VALDI?
VALDI supports business knowledge mining and processes over 8 million calls monthly. It derives all its knowledge from interactions among people, the callers, which happens in almost every part of a business.
What do you consider some of your best achievements?
I am very proud in leading the creation of POLTAX, which is the IT system that supports all of Poland's taxation system. I helped develop the system's architecture, implementation requirements, supported the system's deployment, and built and managed a team of 1,500 specialists. POLTAX enabled the transformation of the Polish taxation system from a socialist to capitalist economy. It's still being used in Poland today and has helped the country meet the requirements in joining the European Union (EU).
I also proposed a new paradigm in AI technology with my dear friend, and college professor, Andrzej Skowron. Wisdom Technology, or WisTech for short, provides computational models for the next generation of IoT, which we call the Wisdom Web of Things (W2T).
I also have the privilege of being one of the founders of the Polish-Japanese Institute of Information Technology in Warsaw in 1994. During the first 5 years I was the Deputy Director for Research and Education.
(Side note, WOW!)
In this book we explore the gaps between the theory and the practice in complex systems engineering (think, the economy or taxes), and ways of minimizing the bad consequences that result from those gaps. It also sets out to identify issues associated with generalizing computing models of complex adaptive systems, natural computing models in particular, by implementing the Interactive Granular Computing (IGrC) model. This model refers to the key mechanisms used to control processes related to the application of complex systems engineering projects.
Any other projects that we can look forward too?
Right now I'm focusing my time on serving as president for the non-profit Piotr Dziubanski Foundation of Knowledge Technology, where we create and provide opportunities in bringing the world's attention closer to knowledge and wisdom technologies, machine learning knowledge and other techniques.
About Our Data Solutions and Analytics Team
Andrzej is part of an experienced and enthusiastic team of software engineers, technology program leaders, and data scientists that form our Data Solutions Analytics (DSA) team at iQor. This group of talented individuals combine systems architecture, cloud-centric software engineering, operations research, and leading applied analytics to generate commercial value from seas of data, and synthesize innovative product solutions for iQor, our clients, and the analytics and business intelligence marketplace.
Learn more about our integrated solutions here.