Autumn Braswell, iQor's COO of Global Solutions and Marketing for LinQ, shares her perspective on the future of digital health markets
Adapted from article originally appearing on Parks Associates.
Autumn Braswell, COO of Global Solutions and Marketing for LinQ at iQor, recently shared her perspective on the future of digital health markets. Autumn was a speaker at Parks Associates' fourth-annual Connected Health Summit: Engaging Consumers, which took place August 29-31, 2017, in San Diego.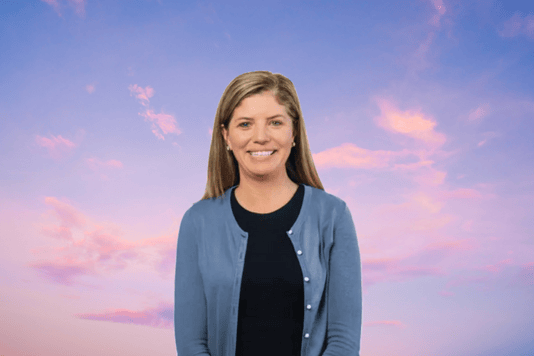 Autumn Braswell, iQor COO of Global Solutions and Marketing for LinQ
What's new in 2017 that keeps you upbeat/optimistic about the digital health products and services?
What's exciting is that we're beginning to see connected health providers place an increased focus on delivering quality care coupled with a high degree of customer service to ensure a seamless connected health experience. We've had the privilege of working with many cutting-edge clients this year that are recreating the level of care and experience you'd expect in your primary care physician's office by connecting patients and their data with their doctors in real time, while also providing patients (and the physicians) with service support professionals that truly understand the technical challenges people face as they become more comfortable with the idea of connected health.
What is the biggest catalyst to growth for the digital health market?
Recently, we've seen an influx in reports and discussion around the lack of doctors to meet growing healthcare demands, and how this is impacting/set to impact both the digital health space and the "gig economy."
A recent report by the Association of American Medical Colleges predicts a shortage of up to 88,000 doctors by 2025. Digital health providers can help ease this doctor shortage by making information more easily available and providing devices and applications that are more user-friendly.
Additionally, some connected health platforms are already taking the matchmaking approach modelled after that of Uber/Lyft, where a patient needs a consultation and doctors can take appointments as they want (on demand). This plays into the tech-savvy younger generation that are driving the "gig economy," who in turn will drive the growth of digital health.
Who do you feel will be the most effective at delivering digital health solutions to consumers?
Connected health companies that are in tune with not just the needs of patients, but that also have a true understanding of the entire healthcare ecosystem will be the most effective—the ones that successfully connect the patient journey and the product journey, and seamlessly allow the patient and product to interact with the entire ecosystem will emerge successful. However, it's vital that these companies seek out partnerships with experienced managed service providers that truly understand the consumer needs, product lifecycles, and the supply chain.
How do you feel the digital health market will impact the smart home?
Digital health is a natural extension of the connected home ecosystem. As the consumer becomes more understanding and trusting of the abilities of connected health technology, they'll quickly realize the convenience benefits of being able to share their insulin levels or their heart rate or an image of their child's tonsils with their doctor. The promise of connected devices is not only convenience, but for improving quality of life. You can easily envision scenarios where your connected health devices interact with connected home devices such as virtual assistants.
Today, several hospitals are trialing the use of Alexa for certain protocols and patient agnostic questions. The value is not only in the information, but doctors also see this as means of driving patient interest and engagement in their own health. One of the key hurdles to overcome in achieving the full value of connected home and health will be in interoperability and HIPPA compliance.
What do you anticipate to happen in 2018 that would have the biggest impact on the digital health market?
2018 will be the year where we see the acceleration of consumerization within the digital health ecosystem, along with ready access to telemedicine through employers.
The healthcare industry is late in acknowledging how consumerization is tied to adoption and achieving the value within digital health. Many of the companies we work with are really focusing on the end-user value elements: ease of use, accessibility, and interoperability—both in the products they deliver and also in the managed services for the ecosystem.
A survey recently conducted by the National Business Group on Health surveyed large companies that employee 15 million Americans, and 90% said they expect to make at least some telemedicine services available to their workforce this year. This is in an effort to promote wellness and reduce the growing expense of healthcare.